Philip F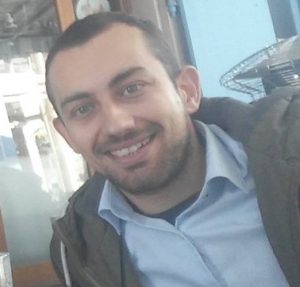 ayad is currently working as a Junior GIS Engineer/Research Associate at Cyprus Electricity Authority. Thus, he is a MSc Candidate in "Geoinformatics and Geospatial Technologies" at the Department of Civil Engineering and Geomatics of Cyprus University of Technology under the supervision of Prof. Phaedon Kyriakidis. He holds a BSc in "Surveying & Geoinformatics Engineering" from the same Department where he graduated with Honors, based on his academic performance.
Philip's main research interests include Geoinformatics, Geostatistics, Spatial Analysis and Geographic Information Systems (GIS) towards spatial problem solving. Philip is described as a Science and Technology enthusiast and an environmentally concerned individual, by taking part in many awareness activities as well as by organizing events (NASA Space Apps Challenge as the event organizer for Cyprus, TEDx, etc.) and Workshops (latest: Technology Instructor for Arduino).
Philip is a member of Geospatial Analytics Lab (CUT) and as of October 2018, also a member of the Technical Chamber of Cyprus (ETEK).
LinkedIn: https://www.linkedin.com/in/philipfayad/
Website: https://philipkfayad.wixsite.com/home
Email: philip.k.fayad@gmail.com